24 Hour Road Assistance And Towing In Brooklyn
If you're looking for a flatbed towing in Brooklyn, Queens and NYC, we are the towing company to choose.
We have been providing road assistance and towing services in ave Brooklyn NY, Queens and New York for over 20 years, we can serve 24 hour long-distance vehicle towing as well as short-distance towing services.
Our towing company services specializes in emergency calls as standard calls. Our reliable trucks and drivers will search and come in to pick up your car to your map location, anywhere in Brooklyn NY, New York City, Queens, Bronx , Manhattan  and Staten Island area, put it on our flatbed, and take it to whatever cars shop destination you want us to take it.
Our 24 hour auto roadway assistance and vehicle towing services are affordable fast and expert. Contact us or call us on our phone in Brooklyn, Queens, and in NYC. We are looking forward to earning your business.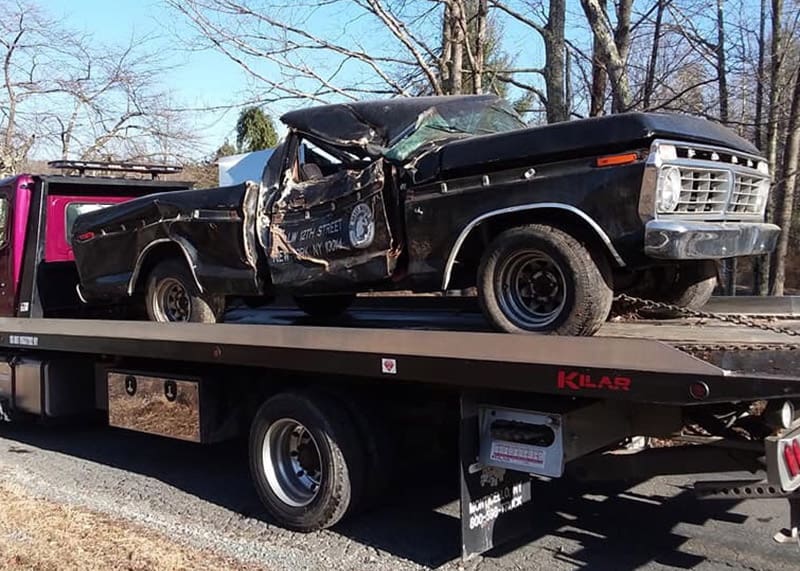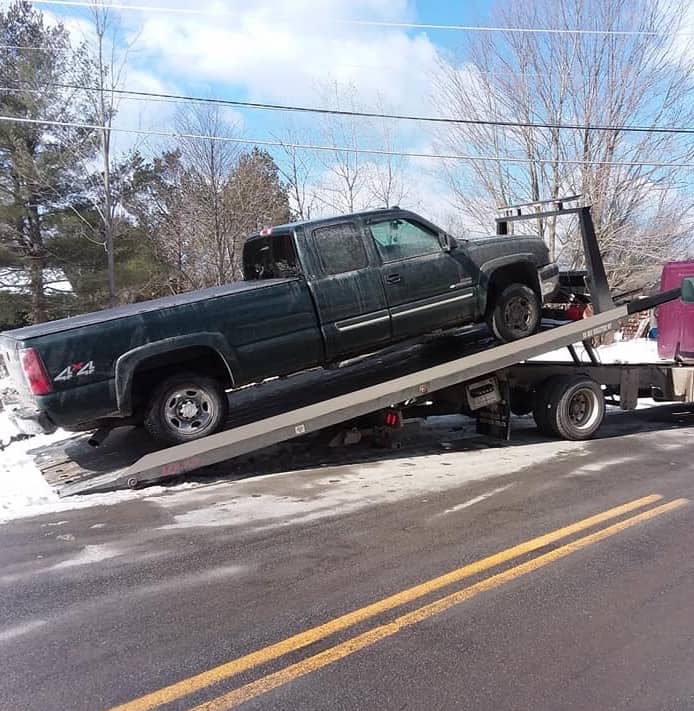 24/7 Flatbed Towing Services
Let us handle all of your flatbed towing requests in Brooklyn NY. Give us a call now.
Top Rated Towing Company In Brooklyn NY
Our customers highly recommend us based on more than a hundreds of towed vehicles customers who recommend us on Google, check out our reviews!
We provide towing services 24 hours a day 7 days a week as well as vehicle roadside assistance and towing service in Brooklyn and Queens.
If you have a flat tire, need a jump start, battery crashed down we will come in and help you with all your automotive issues in Brooklyn NY, Queens City, Manhattan and Bronx. Our towing service in Brooklyn aims to get to you with our tow truck and strap your vehicle safely and securely fast to get to your desired destination.

Call us and our towing service driver will be there to give you the best car towing services and other vehicle road assistance that you need.
Best Towing Company in Brooklyn NY
As a vehicle owner, It's never fun to break and locked down with your car! Give us a call today and our towing professional team will be on their way to serve you in Brooklyn, Queens, Manhattan, or Bronx areas. Anywhere in New York City, we're up for the challenge. Call us now!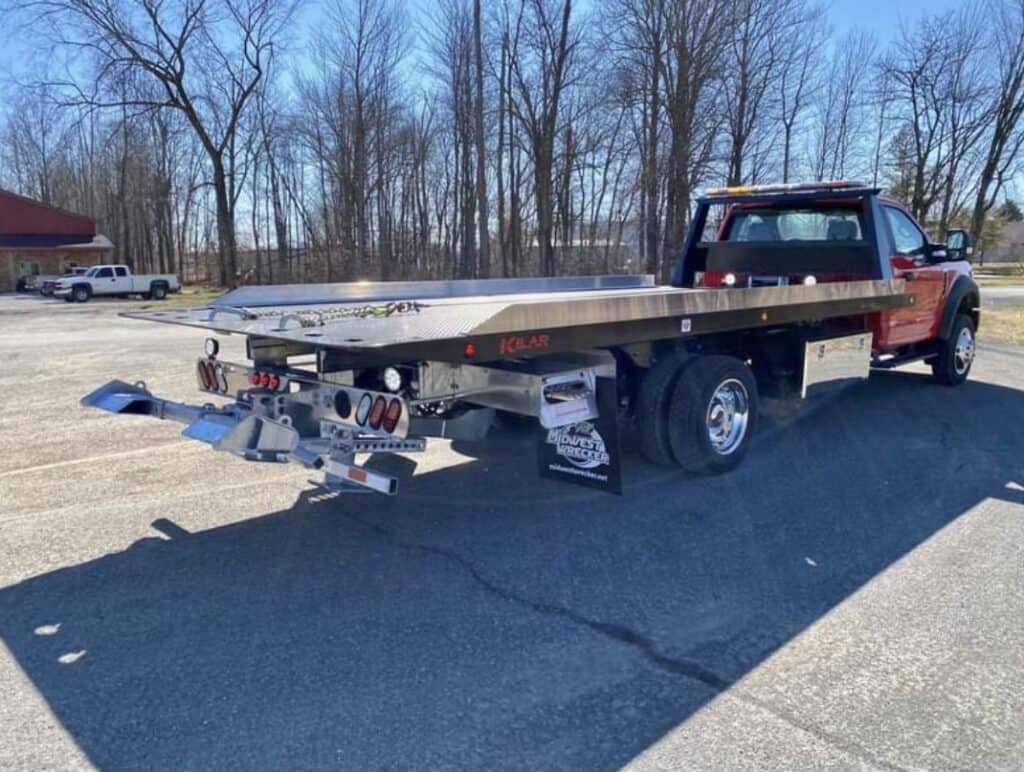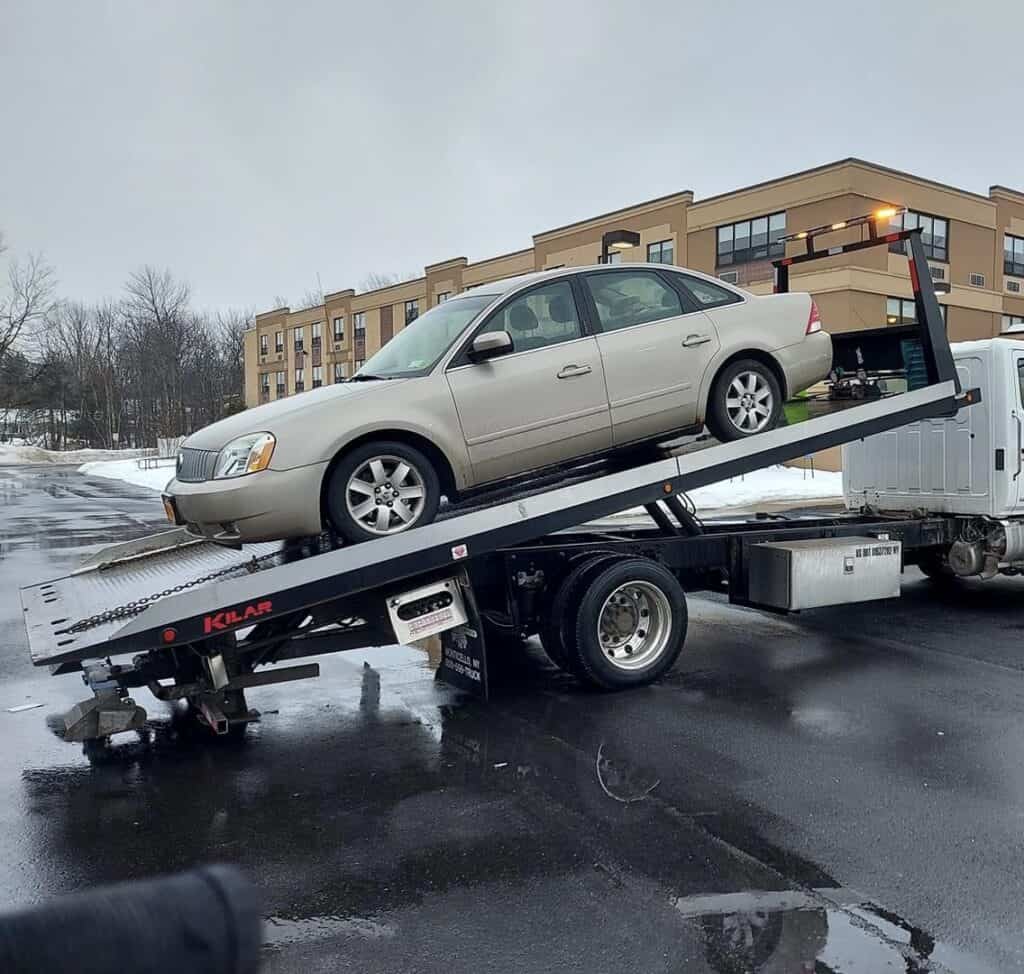 Roadside Assistance And Towing Service Brooklyn NY
A flatbed towing service that your car won't be damaged. Our towing service and road assistance service is using the flatbed towing service as opposed to a wrecker, when using a flatbed all of the wheels of the cars get strapped in and a small chance of damage being done to your car, most people like having their car towed by a flatbed truck when it comes to day-long distance towing. We have towed hundreds of cars in queens NYC and Brooklyn nyc. Our Google ratings are evidence of our best quality vehicle roadside assistance and towing service we performed to our valued customers. Call us to try our roadside assistance and towing service!
Flatbed Towing Service Company in Brooklyn NY
Looking for reliable roadside assistance and towing company nearby to help out with all of your towing & breakdown needs as fast as possible? You have found the right one! We aim to respond as quickly as possible to provide the best potential towing service that we can. We operate towing service 24 hours a day 7 days a week in the NYC area and queens, we've been for over 20 years, call us today, and we'll assist you with that emergency that you're having.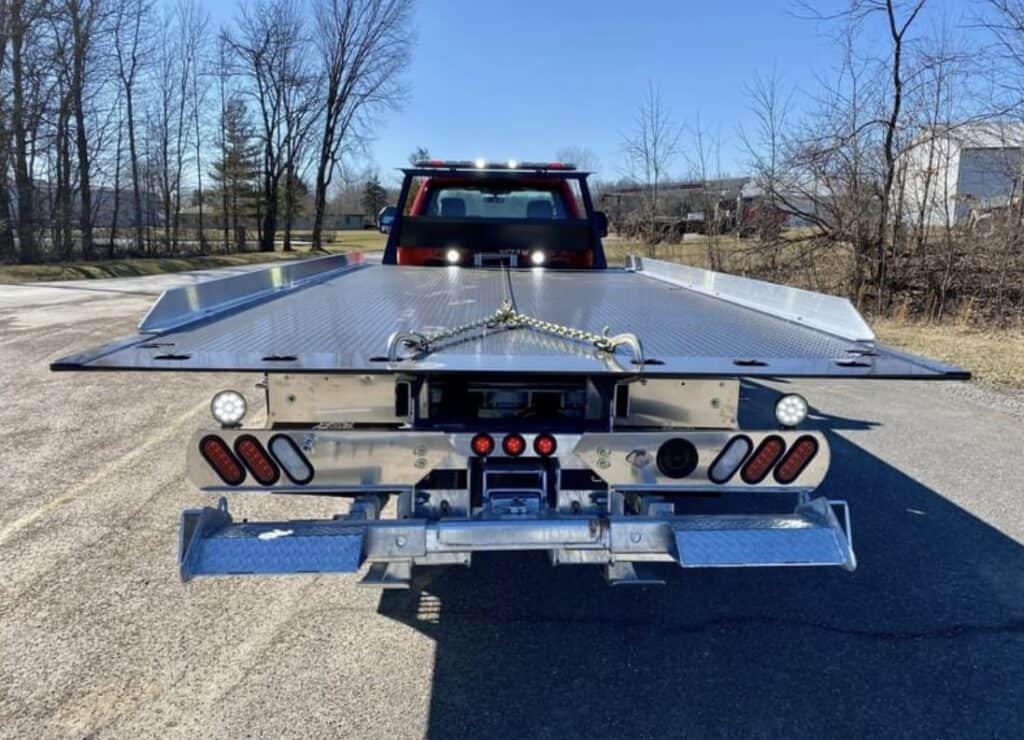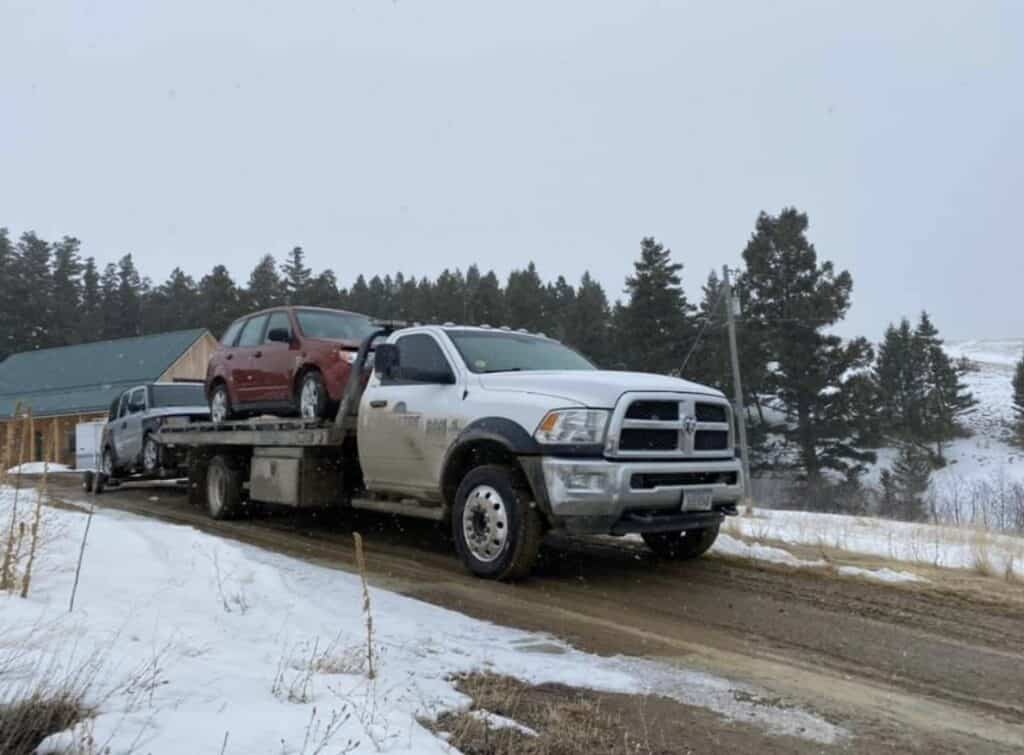 Frequently Asked Questions
Your Local Flatbed Towing Company in Brooklyn NY
We have started our towing business because we have seen that there is a need in the area for a reliable towing company to come along and help customers in an honest and professional way.
We aim to provide our towing services the same way we aim to help a family member, we know that it's hard to get stuck in the middle of the queens' road whether you need a jump-start, gas delivery, or flat tire our towing service is aimed at customers that are stuck in the middle of nowhere.
We are trying and aiming to be the light at the end of the queens tunnel every single interaction our towing drivers are aiming to get you back on the road as fast as possible. If you're so inclined you can also come and repair all of your mechanical problems in your car in our repair location, but the first thing we need to tow it and this is why we provide our towing services if you have a four-by-four or your vehicle is pretty heavy the flatbed towing service would be the best choice when thinking about getting a tow truck.
Need a towing service or any roadside assistance? You can either reach us by phone ask for a quote on the website and we will get back to you as fast as possible. You can also read reviews on the Google Map and self old honest customer we got over the years and old towing services that we provided to this great community of Brooklyn NY and even in Queens NYC.