Flat tire change Brooklyn
Tire Repair in Brooklyn NY
If your car is giving up on you and you got a flat tire we are the company to reach out to for any and all flat tire repairs in Brooklyn NY. We can help out with our roadside assistance services in fixing your flat tire get your back on the road as fast as.
We operate 24 hours a day 7 days a week and you can give us a call every hour of the day or night. We can bring in a used tire or we can bring you a new tire and provide tire repair services to you on the spot, if you have a nail stuck in your tire, the tire pressure is down, the tire slipped off your rim when you hit something, we can help you with the leak or the valve replacement.
We work on Sundays and on weekends as well. Our prices are affordable, we aim to get you back on the road again, or we can take your vehicle tow it to a tire shop and they can help you with balancing your tires and wheels. We aim to get to you in 15-30 minutes. We can provide you with a replacement tire and get you back on the road again.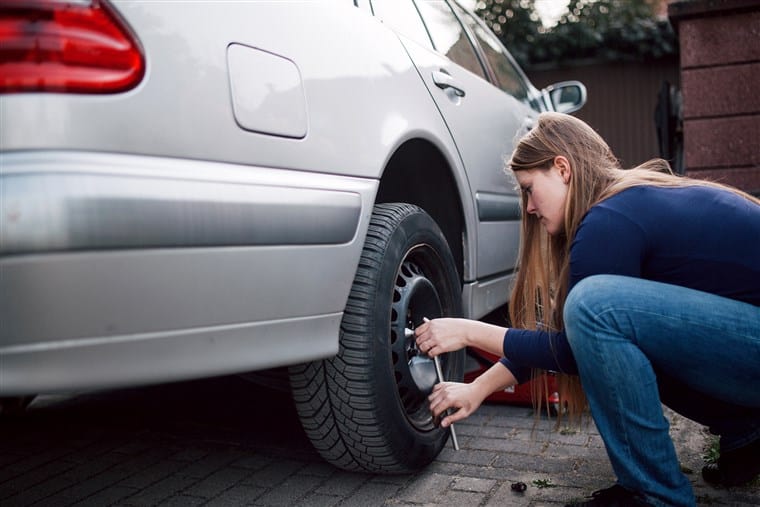 Call Now For 24/7 Flat tire change Service
We'll arrive in no time to solve all of your auto related issues, give us a call now!
Emergency 24 Hour Auto Repair & Flat Tire Repair Service in Brooklyn NY
Contact us today for professional emergency tire repair service in Brooklyn New York. We can fix your flat tire provide roadside assistance services get you a spare tire from our shop. If a screw was stuck in your tire you can bring it to our repair shop we'll take the screw out and seal the tire, making the tire operational again.
You can check it out yourself on our Google my business listing. We can help you with spare delivery right to your location as well as change the tire and wheel on your vehicle we have been helping cars owners with repairs, flats, battery replacements, gas delivery and towing. We are sure that we can help you as well give us a call all hours of the day our phone number is 718-210-3888, you can also call us for a free consultation , and a free estimate. Let us be the company that helps you with your roadside assistance services.
24 Hour on Call, Day & Night Tire Service
We have been operating this business for over 20 years and have provided roadside assistance and flat tire repair services for thousands of people in the Brooklyn NY area. If you went to another shop and they sealed in and supposedly fixed your tire, but for some reason you still see air escaping the tire they probably didn't fix it the right way.
Our team of professional roadside assistance and flat tires repair specialists can fix up any and all the issues that you might have.
Give us a call today or fill out a form on our website and one of our tire service specialists will get back to you even on a Sunday.
You can also reach out to us in our location and Brooklyn NY and you can come in and we will help you in our tire shop, and solve any issues that you might have with your tires or wheel alignment.
Our emergency roadside assistance team works 24 hours a day 7 days a week, our company gathered a lot of reviews over the years and our flat tire service has been praised hundreds of times.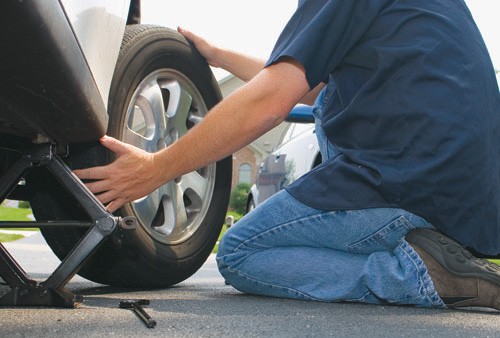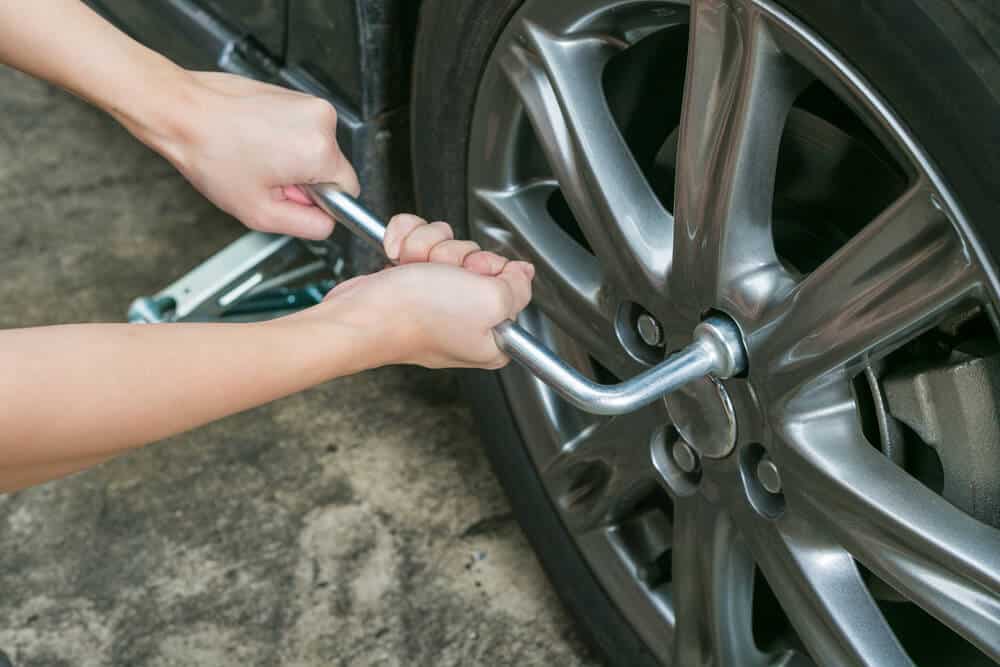 Frequently Asked Questions
We would strongly advise to replace the tire after using fix a flat , after 2008 most of the cars have built-in sensors to monitor air pressure. Fix-A-Flat solution clogs up the tire an overtime ruins it , Fix-A-Flat should only be used as a temporary solution to get to tire repair shop or to change a tire , you should change the tire that had a flat as soon as possible.
A couple of days of having a flat should not cause an issue but over extended of time leaving a car with a flat could damage your rim and ultimately you need to change not just your tire but your wheel and rim as well so the best course of action would be to change flat as soon as humanly possible
Our starting rates are about $60, and if there's more than 1 tire to change, we can get that completed as well. Sometimes your roadside assistance coverage might be able to cover the bill. Call now now to find out.
Your Local Towing Company in Brooklyn NY
Our towing Brooklyn team will help with all of the above! Contact us and our tow truck Brooklyn service will be their way to you. We aim to arrive in about 10 to 25 minutes around Brooklyn and surrounding areas, there's possible delays at all times but for the most part our teams get on pretty quickly.
If we have any delays, our driver will give you a call or text you and let you know that they're on their way. We aim to provide the best possible towing services Brooklyn NY & NYC. Contact us for towing Brooklyn services, the top rated tow tuck operating in Brooklyn 24 hours per day.
Our towing service company can help you get them out of your property or premises and help you get on with your day. We know how frustrating it can be to wake up in the morning and seeing another car that you don't know parked outside of your property.
First thing you have to do is to call the police and have the police officer arrived and give that vehicle a ticket as well as have all the documents present for us to review that this is your property, after that is done we will go ahead and tow that vehicle and owner of the vehicle will pay the towing bill so you don't have to worry about anything, give us a call today we are available 24 hours a day to help you with your towing service and blocked drive way towing service in New York.