Wrecker Towing Service Brooklyn
Based out of Brooklyn NY we have been providing towing services and roadside assistance services for over 20 years, we operate 24 hours a day 7 days a week and can help you with all of your towing needs in New York.
Our emergency towing company can provide reliable towing services, we can help with light duty or heavy duty towing, as well as help you with any roadside assistance issues that you may have.
We are equipped to provide short distance as well as long distance towing. If you're looking to get your car towed by a wrecker towing service in Brooklyn we are the company to call.
Rated as one of the best towing companies in NYC with years of experience we can provide wrecker towing services as well as flatbed towing services. If somebody has blocked your driveway we can help you with that as well, or if your battery just died on you we can help you with that as well.
Towing Services in Brooklyn NY
Our aim is to help motorists and our customers to get back on the road as fast as possible in a safe and the most efficient way. Our professional team is on call 24 hours a day and we can dispatch a tow truck to your location in less than 15 minutes. It all depends on the traffic of course but most of the time we come to the scene in about 15 to 20 minutes. If you have been involved in an accident or need to be towed to a repair shop our response times are super quick. We are a towing company that is rated as one of the most reliable companies in Brooklyn NY.
If you need an emergency towing company in Brooklyn NY we are the best towing company to call, just give us a call and we'll be on our way to you.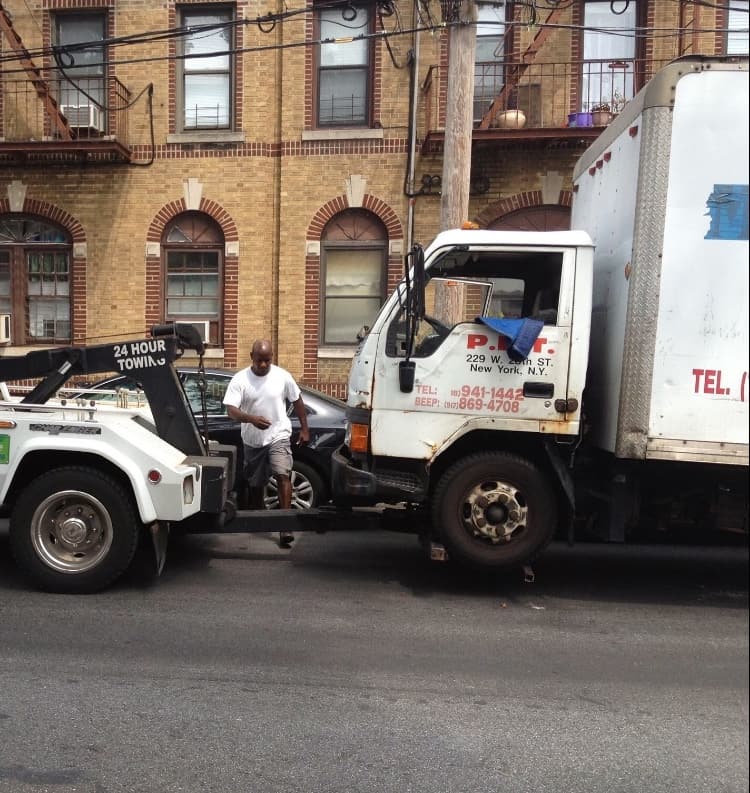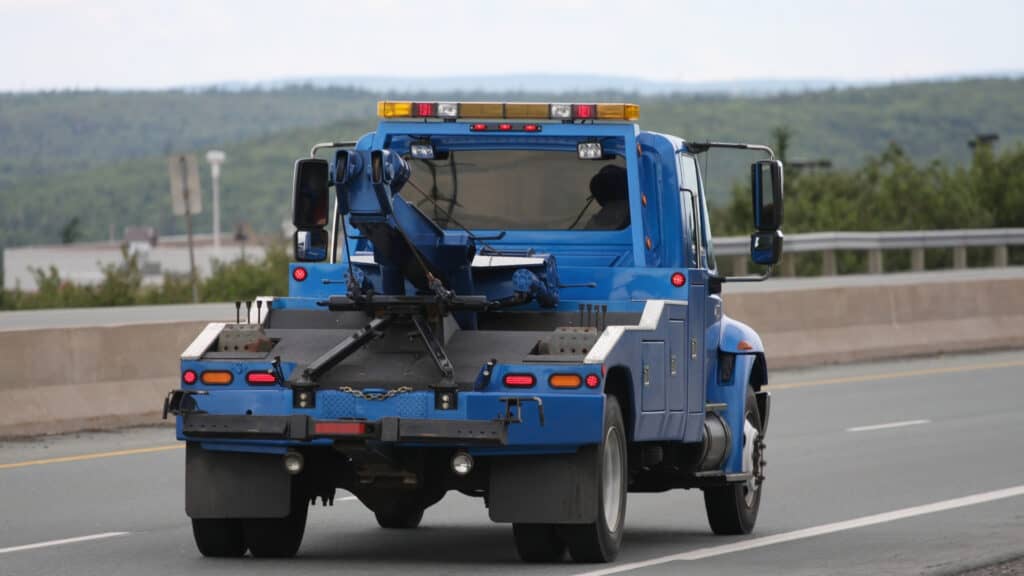 Call Now For 24/7 Wrecker Towing Service
Let us tow your vehicle to your desired destination, ASAP.
Reliable Roadside Assistance Service With Years Of Experience
If you need roadside assistance services stuck in the middle of the road with a flat tire, a dead battery or you've been stranded in the middle of the road and need a jump start, because your starter went out, we can help with all of the above.
Our professional NYC towing company can come into any location in Brooklyn NY and surrounding areas and help you with any roadside assistance issues that you might be dealing with.
If you need to tow your vehicle long distance we can get that done as well we offer our services 24 hours a day you can get you towed to repair shop or your property.
Best Towing Company in Brooklyn NY
If somebody has blocked your driveway can give us a call as well, we provide blocked driveway towing services as well. We offer a reliable towing service in Brooklyn and our aim is to help our local community get back on the road and not be stranded in the middle of the road.
Contact us today and ask if your insurance can cover the towing bill or your roadside assistance bill there might be a possibility that you don't have to pay anything out of pocket but you got to in call in to ask. We are looking forward to servicing and to earn your business and provide professional towing services in the city whenever you need them. Call today and our tow truck driver will come by and hook up your car, and tow it to where you need it to be. Our company has been towing in Brooklyn for over 20 years, you can give us a call 24 hours a day, our phone number is 718-210-3888.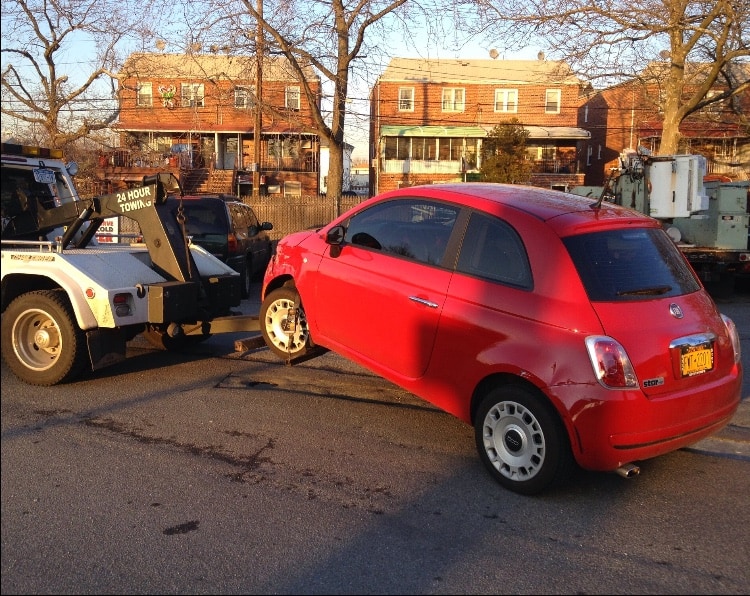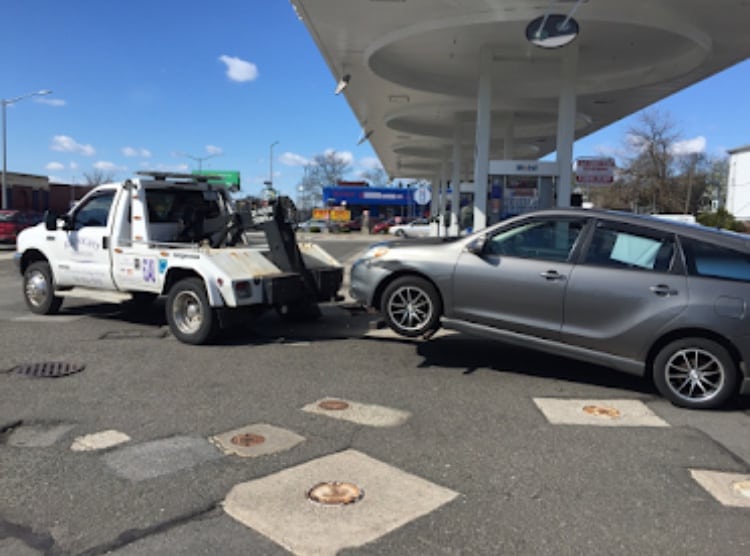 Call Our 24 Hour Towing Service Line And Let Us Help You In New York
Our Brooklyn towing company in NYC gets called many times per day, we help customers from anything related to towing, getting their vehicles towed from an accident location, helping customers with blocked driveways, helping with changing a flat tire or towing a car to their property. We aim to help each and every single customer with their vehicle. Our towing service, and long distance towing service has over 100+ customer reviews. We highly recommend you to give us a call in you're located in NYC and need auto towing services.
Rated the Best Tow Tuck in Brooklyn
Our wrecker towing drivers are ready for your call to have a tow truck dispatched to your location any time of day or night, we our ETAs are fast and we aim to provide the best arrival times. Let us know what you need to get towed and we'll get right to it.
There's not job to big or small, we do them all!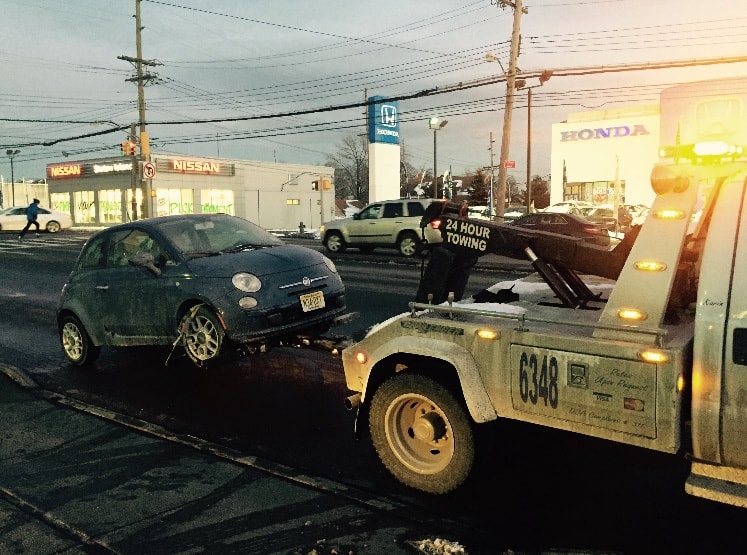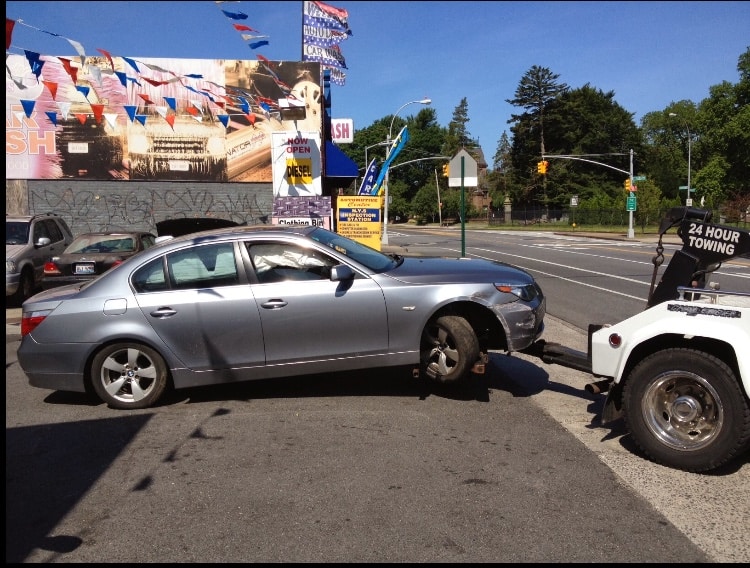 Frequently Asked Questions
Your Local Towing Company in Brooklyn NY
Our towing Brooklyn team will help with all of the above! Contact us and our tow truck Brooklyn service will be their way to you. We aim to arrive in about 10 to 25 minutes around Brooklyn and surrounding areas, there's possible delays at all times but for the most part our teams get on pretty quickly.
If we have any delays, our driver will give you a call or text you and let you know that they're on their way. We aim to provide the best possible towing services Brooklyn NY & NYC. Contact us for towing Brooklyn services, the top rated tow tuck operating in Brooklyn 24 hours per day.
Our towing service company can help you get them out of your property or premises and help you get on with your day. We know how frustrating it can be to wake up in the morning and seeing another car that you don't know parked outside of your property.
First thing you have to do is to call the police and have the police officer arrived and give that vehicle a ticket as well as have all the documents present for us to review that this is your property, after that is done we will go ahead and tow that vehicle and owner of the vehicle will pay the towing bill so you don't have to worry about anything, give us a call today we are available 24 hours a day to help you with your towing service and blocked drive way towing service in New York.